The hunt for a new bridle is over!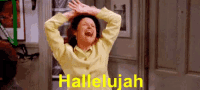 Thanks to those of you who gave me recommendations on what you like and what you have!
Just as a recap, here was my wish list: brown jumper bridle under $200. I was looking for a show worthy bridle, although my day to day bridle doesn't fit well either, so I am going to have to work on replacing that as well…
It was a fairly simple list. But, what wasn't simple were all the options….
I finally decided on the Kavalkade Ivy bridle. I love the ergonomic design, and really really loved the price point, at about $130. We have a great mobile tack shop that I knew would be coming for the jumper show, so I contacted the owner and she let me know she does have that bridle and would bring one up for me to try.
It's been a while since I've shopped for new tack with a new horse and it made me remember why having an actual tack shop is so nice. Especially one that comes to your barn! I brought June over, and we tried the bridle in horse size. It didn't fit. Then, we tried cob. That fit everywhere except the noseband. Ugh. Looks like the bridle I wanted, wasn't going to work.
But good news, she had about 10 other bridles for me to try. What I loved the most were all the different price points she had. She didn't only have cheap bridles or expensive bridles. She literally had bridles from $100-$300 and she was more than happy to work within my budget. (Which, since I thought I was getting the Ivy had shrunk to around $175).
The next bridle I tried was a NunnFiner. Also not a great fit. And while you can swap out pieces of this bridle, the whole thing just wasn't great. June is kind of between a cob and horse, so fitting can be a little difficult. I tried a Schockemole which I loved, but it was way out of my price range. (Maybe one day when we do a long format I can justify getting her one of these). Then she brought out a Passier, which was also out of my price range but she wanted to try the fit and see if it could lead her to something else that might work.
Damn you, perfectly fitting, beautiful bridle. She went to take it off and I was like "hold on a minute." I needed to admire it for one more moment….
I asked again how much it was and she told me she would look it up and see what she could do. So, I put June away and when I returned she told me it retails for $220 but she'd sell it to me for $175.
SOLD!
This was not even a contender on my list, but again, reiterates why having a tack store is so nice. I would have been sending bridles back left and right had I not had the chance to try them on my horse's oddly shaped head.
The only thing I didn't love about the bridle was the flash attachment. I don't ride June in a flash, and am not sure I ever will. But when you pull the strap, the attachment is so small, you can barely see it. So, I made an exception on that part of my wish list. I'm not one to get nice new tack, so this purchase made me giddy. I took it home, cleaned and conditioned it, and will stare at it lovingly until we have a show to bring it out for.
Any of you have a Passier Blu bridle? If so, please tell me you love it!