You've undoubtedly met the parent who thinks their child is a phenom. The parent can be seen speaking in a muted voice,asking lots of questions about the upcoming show schedule, taking up a lot of the trainer's time, and always thinking one step ahead. (Forgetting that horses are fragile creatures, and that thinking one step ahead leads to heart break.) We have had a few of these parents in our barn and I just roll my eyes at them.
But then, I got June, and I BECAME them.
Except, my "child" is a horse. Which may be better? Or worse? Heck if I know.
I worry that June has too much talent. Especially for little amateur me. But then I get ecstatic about how easy the work we're asking of her is. I laugh at how little energy she puts into jumping a 2'6 jump. I watch her trot and  swoon. Instead of listening to what Sarah is saying as she trots her across the arena, I think "man she is going to have a nice extended trot one day." I'm insufferable when it comes to my phenom.
But then, fortunately, reality sets in. I get on my horse and she's inconsistent in the bridle. I can't pick up the right lead. Hell, I can't even get her to trot over poles without falling on her forehand. My horse may be a phenom, but we're not bound for the Olympics with me on her back. This team is as average as they come.
And, what I'm learning, just as those parents will have to, is that being a phenom doesn't just happen. It is a hell of a lot of work, and more than just natural talent. It doesn't matter if my horse came out of the womb doing pirouettes. If I can't harness that, and work my ass off on all the other miniscule things that are important, we'll never get around to actually performing pirouettes.
June is the fanciest horse I've ever had. And by fancy, I mean, she was bred to do the job I'm asking of her.  Even though the work isn't as hard for her as it may be for other horses, it doesn't mean she naturally engages her abs, rocks back and is light on her forehand. It doesn't mean I can trot down centerline, and just sit there, hoping the judge will be dazzled by my horse's incredible movement. Nope. Sure doesn't. I have to continue to ride every friggin step. And lets not forget, June may be fancy by my standards, but there will always be a fancier horse and better rider out there. Always.
And this may sound obvious. And I guess it is. But up until recently, I've been half heartedly starting my horse. Dedicated to getting her ridden, but not asking for much. If she wants to pull through my hands I let her. She wants to be inconsistent in the bridle, that's fine. In my mind, I shouldn't have to work as hard  because she is a nice mover and talented.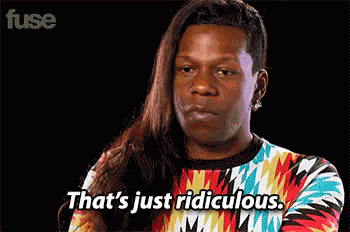 I'm not a naturally talented rider. I work hard and have good horse sense, which is my saving grace. But even if I was, I'd still have to work hard. Especially with a green bean. I watched Sarah ride her the other day, and she was working, working, working. Thinking, working,thinking, working. June looked great, but it definitely wasn't easy. Even for a pro who is literally doing everything correctly at the exact right moment. So, ya know, like, the opposite of me. I kinda check out during rides instead of staying engaged mentally and physically the entire time. And that's gotta change.
So, moving forward, every time we enter the arena, or have a lesson, we're working hard. We're only as good as the work we've put in. If June has phenom potential, well I better not look like I'm a waste of space on her back. My dream is to one day go Prelim with her. But for now, I need to concentrate on being able to do a 20m circle in a walk/trot dressage test. Cause hell, that's going to take a lot of work.